Nothing brings families together like a Life Story project…and there's never been a better time to get started on preserving your story. With Covid-19 restrictions leaving us isolated and unoccupied, this is the perfect opportunity to recollect and document your story for your loved ones.
To help you get started, we are now offering Interview-only packages by video-conference on the Zoom app. If you have access to a computer and high-speed internet connection, we can help you get set to work with one of our award-winning journalists on a Life Story Project.
Packages start at $499 and include:
Four hours (or more) of interviews with one of our award-winning news journalists
A video-conferencing interview format using the Zoom app (we'll help you or your loved one get everything configured)
Audio and video archives of your interviews
Optional written transcripts
At any time in the future, your archived interviews can be transformed into an heirloom, hardcover Life Story book.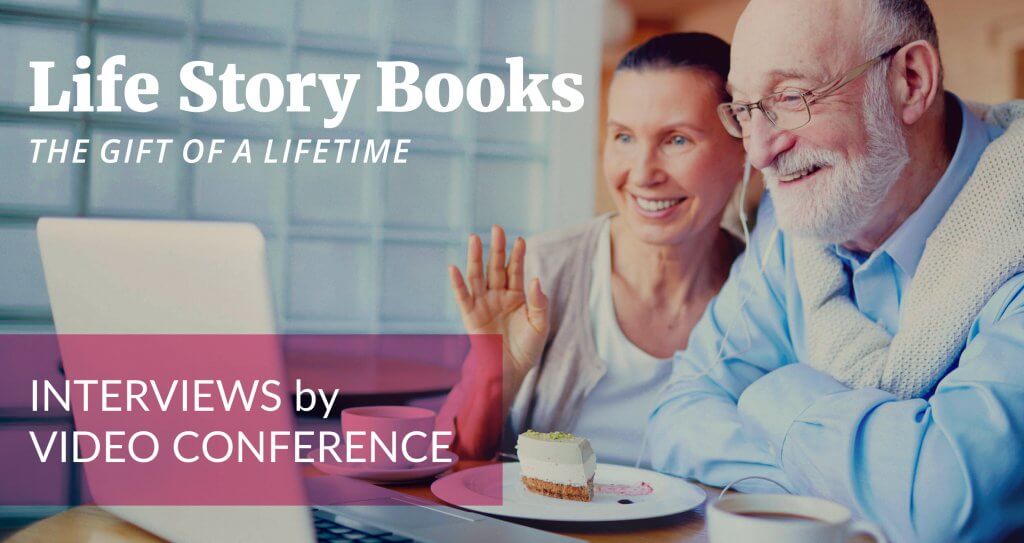 Contact us to inquire about getting started.